Excellent!
Yesterday, I was about to post about the awesome image blog,
Women Fighters in Reasonable Armor
when I was temporarily distracted by what may actually have been an
online tabloid troll.
*
Anyway, on to the awesome! Here are a couple samples:
Originally from WOTC
This one reminds me of the half-orc the GF played in one of our campaigns
-by Hamsterly
I thoroughly approve of armor as clothing to serve a defensive purpose. And while instances of unreasonable female armor have certainly outstripped (get it?) their male counterparts by a longshot, let us not forget that Frank Frazetta, who really got a lot of this stuff started, just liked to see
everyone
naked.
Because all you really need is a helmet and a belt...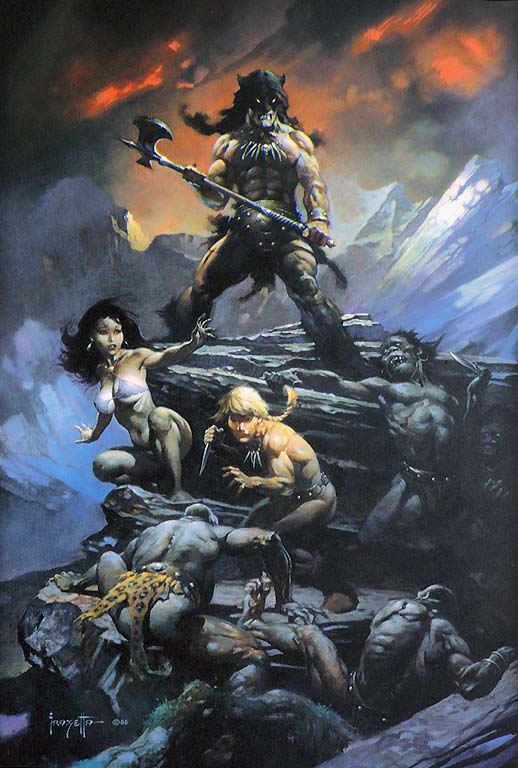 Oh, and maybe a metal breastplate for those chilly trips to the arctic...